I am writing this post because I am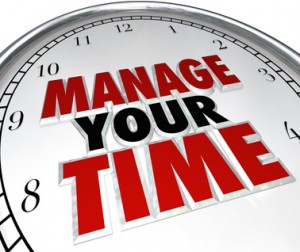 constantly fighting to find time to
work on my internet business, and
would be interested in hearing how
you manage your time with family
and work commitments.
At the time of writing this post I have two young children, I also work full time during the day, and try to help my parents out where I can because they are both elderly.
Here is a little insight into how I make time to work on my internet business.
I get up at about 5am grab a drink and a quick bowl of cereal then I get to sit down in front of my PC for about an hour & a half before I have to leave for work sometimes it is a bit longer if I am working locally.
When I finish work I have my dinner make sure I spend a little quality time with my kids before they go to bed this is normally between 7 and 8pm by the time they get settled. When they are tucked up in bed I head back to my PC for a few more hours in the evening to continue on with my work. Also when & where possible I try to grab a few extra hours over the weekend.
Below I have listed a few little tips that could help you to create more time for yourself.
Cut down on the amount of time you watch TV you could easily grab a few extra hours a night if you cut some TV time out.
Limit the time to look at your emails.  Check to see if there is anything important that needs dealing with and leave the rest for later on when you have achieved all I want to for that day.
If you use social media websites do you spend a lot of time just chatting on them if so try to limit this to when you have achieved what you need to do. (Having said that they can be very useful in helping to develop your business). But just ask yourself is the time you are spending on them helping you to move forward in your business or not. If it is the latter then surely it can wait until later.
We all moan and groan about not getting enough time to do the things we should be doing. Sometimes we let the not so important things get in the way and I have also been guilty of this myself.
That little voice in our heads says just check your emails or your Facebook account and then you can get on with what you really should be doing.
How many times have you done this and by the time you have finished you wonder where that last hour or two has just disappeared.
I look at these as little road blocks that are stopping you from getting to where you want to be. We need to reverse this thought pattern get what needs to be done first then you can check out your emails and Facebook account later on.
If you are reading this post and have any comments or tips on how you make extra time out of your busy schedule feel free to leave a comment I would love to hear from you.
Regards
Robert Chenery