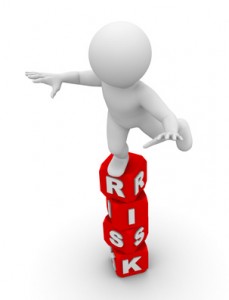 I have recently read an article about PayPal and how they can shut down your account in the blink of an eye if they want to.
This got me thinking about the different types of businesses that people run online and how secure they actually are.
A few years ago I did some research on what was selling on eBay I decided I would import some goods and sell them over here in the UK.
I checked out the completed listings on eBay and found that Foetal Doppler's were selling quite well so I found my supplier and imported some.
I was a few days into selling the Doppler's which were selling quite well when all of a sudden eBay took down my listings with no explanation.
At the time it was quite hard to contact eBay I did this via email and eventually the reason why my listings were pulled off was because they didn't like me selling these items outside of Europe, even though other sellers were selling worldwide. I also couldn't see what the problem was as I imported them from China in the first place.
I eventually continued to sell these items but only to Europe as per eBay's request but was left a little disgruntled because other sellers were still selling worldwide. It felt like I had been singled out. I didn't want to lose my eBay account so I just had to play ball and go along with it.
This made me think twice about wanting to focus fully on eBay as a business model because when all said and done they were the ones that had the last word on my business on what, how and where I could sell. It made me feel a bit uneasy and out of control.
If you are thinking or running a business that relies on other market places such as eBay or Amazon it would also be wise to have your own personal websites or blogs up and running and perhaps use different payment processors as well.
This way if one of them decides they want to give your business a slap in the face you will still have other income streams coming in and you won't be left high and dry.
Regards
Robert Chenery